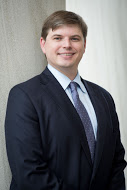 Coby McEachern Boswell and Kristina Sexton, are the founding partners of NXTStep Family Law, P.C.. located at 401 Pratt Ave. NW, Huntsville, Alabama 35801. Coby Boswell earned his law degree from Birmingham School of Law and since becoming licensed to practice law in the State of Alabama has focused primarily on Domestic Relations/ Family Law related legal matters including: adoptions, child custody disputes, child support, paternity,dependency, terminations of parental rights, fathers' rights, appeals, alimony, prenuptial agreements, post-nuptial agreements, wills and estates, real estateand property division matters, evictions, quiet title actions and other small business matters, such as the establishment of Corporations or Limited Liability Corporations. Coby represents clients in the Madison, Morgan, Limestone, and Lawrence Counties in North Alabama.
Coby has served as the young Lawyer's division, Family Law Chair of the American Bar Association in 2014- 2015. Coby is a Member of the Madison County Bar Association, serves as a Guardian ad Litem, serving for the best interests of minor children in in the Madison County, Morgan County, and Limestone County areas and is an active participant with the Madison County Volunteer Lawyer Program as a pro bono attorney, agreeing to take at least two cases per year.
Education
• Birmingham School of Law, Juris Doctor (with honors), 2012
• Top 17 in Graduating class
• Recipient of the 2010-2011 Outstanding Freshman Award
• Sigma Delta Kappa
• University of Alabama in Huntsville, Masters in the Science of Management, 2004
• University of Alabama in Tuscaloosa, Bachelor of Sciences in Economics, 2003
• Pi Kappa Phi Fraternity Professional Associations & Memberships
• Alabama State Bar
• American Bar Association
• Madison County Bar Association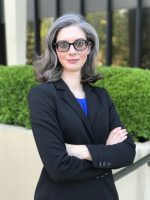 Nora Hickman earned her law degree from Birmingham School of Law in 2012 and is licensed to practice in the State of Alabama. Prior to law school, Nora earned undergraduate and graduate degrees in social work from the University of Montevallo and the University of Alabama, respectively. She served in the United States Peace Corps as a community development volunteer between undergraduate and graduate school. Today Nora is active in the local theatre and arts communities.
Birmingham School of Law, Juris Doctor, 2012
Honors Graduate
University of Alabama at Tuscaloosa, Masters of Social Work, 2007
Phi Alpha Honors Society
University of Montevallo, Bachelors of Social Work, 2002
American Association of University Women
Alabama State Bar
Madison County Bar Association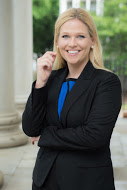 Kristina Sexton earned her law degree from Barry University School of Law, with a specialization in Children and Families, and Trial Advocacy. She is licensed to practice law in both Florida and Alabama. Ms. Sexton moved to Huntsville in 2012 and immediately became very active with the National Children's Advocacy Center where she volunteered, and additionally she became trained as a Court Appointed Juvenile Advocate. Ms. Sexton is also licensed at a Guardian ad Litem, representing children in the Madison County, Morgan County, and Limestone County areas. In 2014, 2015, and 2016, Ms. Sexton was nationally recognized as being the "Top 10 Under 40" from the National Academy of Family Law Attorneys.Ms. Sexton lives in Madison County, and is married to Mr. David Brown. They have two dogs, Piper and Moose, and one cat, Sir Charles. They are very active in the Madison County area and enjoy spending time outdoors and with their families.
Education
Barry University – Dwayne O. Andreas School of Law
J.D., Trial Advocacy, Children and Families
University of Central Florida
BS, Legal Studies, Criminal Justice

Hannah Coulter graduated from Calhoun Community College with an Associates Degree in Paralegal Studies. Hannah has been working as a family law paralegal for the past 4 years. She currently lives in New Hope with her 4 year old daughter, Ava, and her cat Maddie. She enjoys reading and spending time with her family.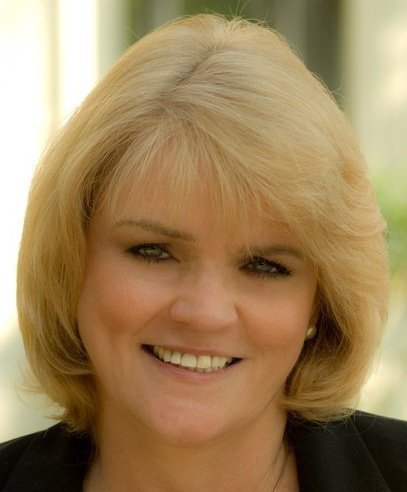 Brigitte Sexton is the Office Administrator for NXTSTEP Family Law for the past year. She has worked in the Accounting and Office Management arena for over 20 years.  She specializes in full cycle accounting, payroll, office management, collections, trouble shooting, and Human Resources.  Educated, certified and experienced in Quickbooks, Deltek, Great Plains, and Peachtree accounting software as well ADP, Paychex, Compupay and Netchex payroll processing, Brigitte continues to keep up the latest updates and technology.
Family is always first in her life. She enjoys traveling and leisure time relaxing.